Nijverdal and the surrounding area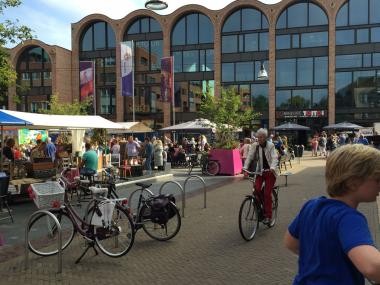 The campsite is very large and it is located right on the edge of the forest and only 2 km from the center of Nijverdal and not less than 6 km away from Helldorn Adventure Park!
The campsite is located on the Holterweg, you can find the route along this path or go directly to the center of Nijverdal by bike. Nijverdal is a cozy village with a nice shopping mall. All major shops are findable here. But there are also good shopping oppurtnuties nearby:
Rijssen, is 8 km away.
Zwolle is a little further away, about 38 km, but it is a cozy town for shopping.
Hengelo, here is an Ikea, also totally worth it to visit.
Holidays in Nijverdal? Book now!
Do you want to book for a period longer than 3 weeks? Contact in that case the camping itself directly by phone or email.