So much to do!
The area has a lot to offer and experience. At the reception they can give you many tips on arrival and you'll get along your stay a lot of information . Below are some certain entertainment tips:
Adventure Park Hellendorn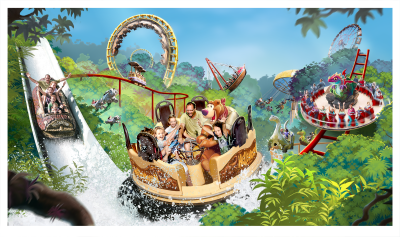 Hellendoorn Adventure Park is an amusement park with over 30 rides and shows for families with children under 12 years. Splashing together in the rapids, rapidly over the head on the roller coasters together or just enjoy a spectacular special family show? Hellendoorn adventure offers everyone a fun adventure. Cheap admission tickets are available at our campsite reception.
Childrens farm Dondertman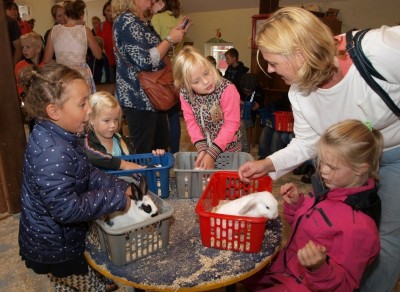 At childrens farm Dondertman in Holten it's always fun. Cuddling with nice animals, to look at different species, do crafts, playing on the playground while Mom and Dad relax on the terrace. The children petting zoo wants to give children freedom, so that they can get acquainted with the animals and let them enjoy nature. A pleasant and informative day full of fun!
Master Bosweg 5 7451KC Holten, 0548-361169
Recreation Het Lage Veld in Wierden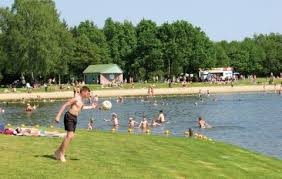 The relaxation place het Lageveld (low field) is about a 10 minutes' drive by car. Het Lagevield is a recreation place with many facilities for families as they have a special wading pool for toddlers. The water playground is suitable for the children aged 1 to 5 years.
There is also a special nursery pond with a water depth of max. 80cm, it has a nice wide sandy beach and a tough pull raft to the island, this provides guaranteed fun for you and your toddler.
Also, there are various play spots such as a family swing, several spring elements, seesaws, climbing frames, table tennis tables, panna field etc.
For fit people, there is also sport equipment available.
Nature diorama Holterberg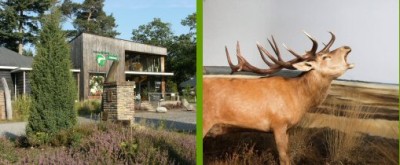 Nature diorama Holterberg has one of the largest collections of european animal species in the Netherlands and shows you more than 500 animals.

Ranging from the largest songbird in the Netherlands and the only monkey in europe. Nature Holterberg has 11 life-size dioramas where many of the animals are displayed in. These dioramas are unique in the Netherlands.

It is also possible to walk over to Holterberg with a professional nature guidance.
Play forest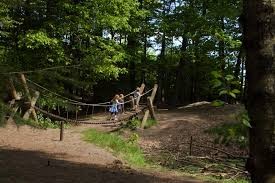 Within the Buitencentrum in Nijverdal lies a 2-km long play forest through which you can build huts where you can enter a badger. The play forest is naturally fun for kids. The walkway at the foot of the Salland Ridge is especially created for children. You mothers and fathers will walk further on than your kids this time. In the play forest the roles switch for one time, everything here resolves around …. playing of course!
Follow the squirrels in the woods and you will find many fun things to do like climbing, swinging and rocking. Use your senses and see, listen and feel the forest. A tour of pits, trenches, slopes, bridges and castles. But still enough place to roam around and even build a hut.
Playing Forest has no entrance fee, driving directions are available at the Outdoor Center for small fee and also the routes starting point.
Activity parc De Wilgenweard
On the banks of the river Regge in Nijverdal you will find the activity park Wilgenweard. It is a park to which you can go to, to experience a variety of good quality activities. Whether it's the spectacular 'Gravity Falls', the soothing canoes or the 'Escape Room'.

Prepare yourself well in order to enjoy an atmospheric environment and a specialist supervisor guarantees a successful activity.
Dijkman Klompenatelier Luttenberg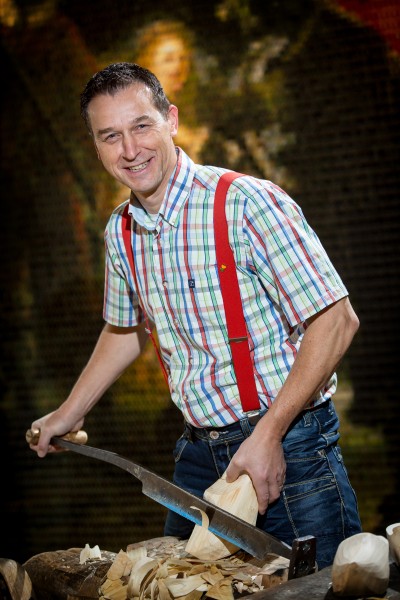 Martin Dijkman is a traditional klompenmaker. In his own studio in Luttenberg he and his partner Marijke are ready to receive you and give demonstrations. For example, see the Night Watch in which Martin has created 30.000 clogs! His mission: to uphold the ancient craft of the clogs. While presenting he shows you a lot of creativity and humor which he also translates to you. Martin lives to clog.
Emsflower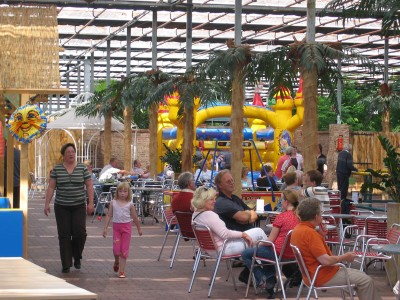 The campsite is close to Germany. It is of course nice to have the whole day to cross the border and view around! For example go to Emsflower a large breeder including an indoor playground and a butterfly garden can be found here. Emsflowerproduces bed and pot plants.

Of four companies in the Netherlands and Germany, they supply retailers and wholesale retailers throughout europe. One of the largest schools in europe can be found here.

Emsflower's largest location is in Emsbrunnen, which is also accessible to individuals. In the adventure park, you have the opportunity to watch the company and the production as a guest. There is also a tropical garden through which you can walk. You can also take a look at the show house and visit the beautiful butterfly garden.

Also, here is a free indoor playground for children. The garden center gives you the opportunity to do some shopping here and if this has peaked your appetite for Emsflower you could visit the restaurant.
Museum de Fundatie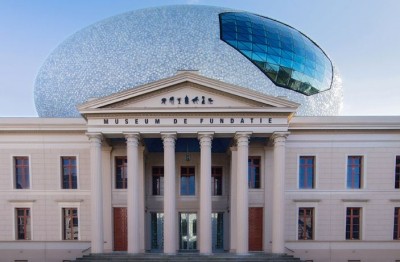 Museum de Fundatie owns and manages an extensive art collection which was founded by the former Boymans director Dirk Hannema. Later significant additions were made to the art collection of the Province of Overijssel .The collection is displayed in two beautiful places: The Nijenhuis Castle in Heino and Blijmarkt in Zwolle.
Ice museum Hellendoorn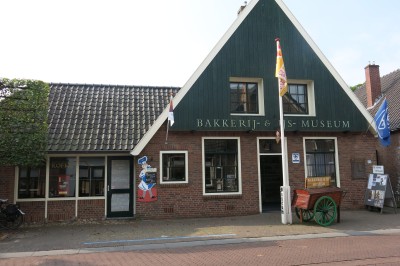 Welcome to the bakery and ice museum of Gerrit Valk!

Here in the bakery and ice museum is a collection of the late Gerrit Valk from the year 1985. In the year 1968 the museum was founded by a foundation.

The museum is spread over an area of almost 1000m2, it is a very impressive collection of tools, machines and objects from the past of the bakeries and from the beginning of the ice cream here.

Address: Dorpsstraat 49, 7447 CN

Hellendoorn. Tel .: 0548 65 48 48.
Cart plaza Nijverdal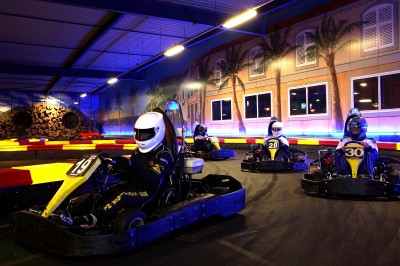 Kart Plaza Action World is so much more than just a go-kart track. With over 25 indoor and outdoor activities for young and old. Kart Plaza in Nijverdal World Action is the most active party centre of Overijssel!
Do you want to book for a period longer than 3 weeks? Contact in that case the camping itself directly by phone or email.