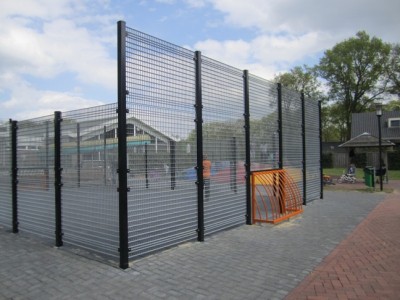 Panna Field
On the panna field, you can play a good game of football, it's always fun!

Football field
Behind the campsite we have a football field.

Volleyball field
At the campsite we have a volleyball court. Sometimes there are activities organized by the animation team but you can of course also make use of it!

Table tennis
We have of course a table tennis on the camping site. On the Beukenhof is even one on the field!

Bicycle and skelter to rent
We rent bikes at the camp (children's and adult bikes), electric bicycles, mountain bikers and carts.
The reason we rent bikes in cooperation with a local bike shop is, so that we can offer you new bikes every year.
Child seats can be rented separately.

For more information, just walk in to our reception!
Do you want to book for a period longer than 3 weeks? Contact in that case the camping itself directly by phone or email.