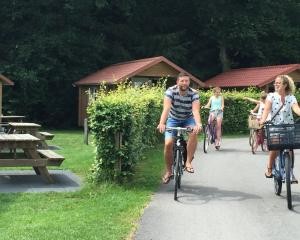 At the campsite we rent out bicycles, electric bicycles, mountain bikes and pedal-go-karts. Both children's and adults' bicycles. Children's seats can be rented too.
Fees per day:
Children's bicycle 7 €
Adults' bicycle 8€
Bicycle with trailer 12,50 €
Mountain bike 16,00 €
Electric bicycle 20,00 €
Also 2 pedal-go-karts to rent out. These cost 7,50 € for half a day and 15,00 € for a whole day.
For more information please do come to reception.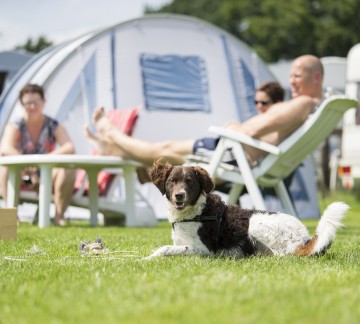 Dogs are welcome at our campsite but we do have rules for them:
Dogs have to be on leads at all times at the campsite.
Close to the campsite you'll find an area where they can run freely
Walk your dog outside the campsite ( also for wee wees)
At reception you're welcome to pick up 'poobags'
Dogs are not allowed in our sanitary facilities
Visitor's are not allowed to bring their dog
Find more information about the dog run free area at the following website:
http://www.sallandseheuvelrug.nl/losloopgebieden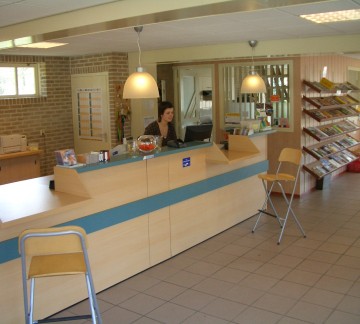 Reception is the place to be for all your questions.
At the information point you'll find lots of information about the surrounding area.
markets, information about theme parks etc. All leaflets are shown there.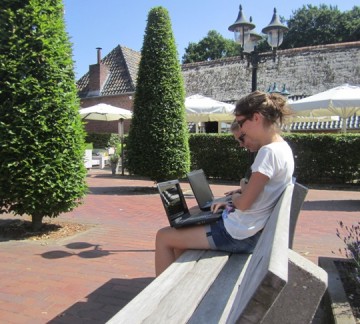 Everywhere on our campsite we have wireless internet. You can buy a code at our reception.
costs are as followed:
1 day (24 hours) 4,00 €
1 week 15,00 €
2 weeks 25,00 €
3 weeks 35,00 €
Month june or september: 35,00 €
Preseason 60,00 €
Season 100,00 €
At the entrance of the campsite, around the reception and the bistro you can access the wireless internet for free.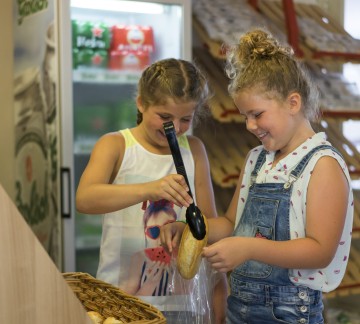 What would you like more than having breakfast and read your newspaper in the sun while on holiday? At campsite the Noetselerberg that's possible. In our mini-supermarket you can purchase freshly baked buns and all sorts of other groceries.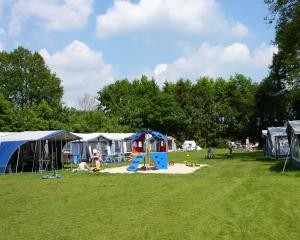 All pitches are comfort pitches. In all the places you can camp with your caravan, camper, trailer or
tent. The places provide a current 10 Amp, a CAI connection, dirty water drain, tap and WIFI. Wifi is not included in
the price. In front of the camping site it is, but not on the spots.
Dogs are welcome but not everywhere.

We pay close attention to the maintenance of the fields. By good drainage, the water quickly disappeared.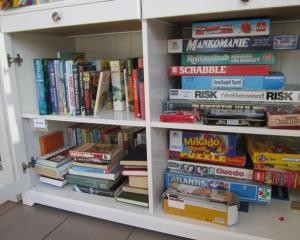 At reception books, games and magazines can be borrowed for free.