Playing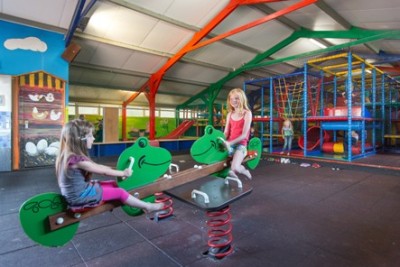 Air trampoline
At our campsite we offer an air trampoline where the kids can play and jump. They won't get bored here for sure.
Animation team
Our animation team is suited for children up to 14 years old and their parents. The team organises activities during Easter, the May holidays, Ascension Day period, Whitsunday period, the summer holidays and the autumn holidays. During the summer holidays we offer lots of activities. Sam and Suus will be acting and go on adverture with our new friend: Noetsie, we do a lot of sports, well have a look on the program..
Games to lend
At reception you can borrow nice family games and books!
Indoor playground
Bad weather? No problem! Indoor playing is great fun too!
Jeu de boules
It's possible to play jeu de boules at our campsite.
Panna field
Play a good game of soccer at our panna field! Always great fun!
Outside playground
At the front of the campsite we have a playground with an air trampoline. We also have many playgrounds on the camping fields.
Soccer field
At the back of the campsite we have a soccer field.
Table Tennis
Of course we have table tennis tables at our campsite. At the Beukenhof you'll find one even on the camping field.
Theatre
The animation team can use a real theatre and we use it a lot! Sam and Suus perform here, Noetsie will visit, musicals and playback shows are organised here too. So much to enjoy!
Volley ball Field
At the campsite you'll find a volley ball field. Sometimes the animation team will organise activities here but of course you can use it yourself too.
Do you want to book for a period longer than 3 weeks? Contact in that case the camping itself directly by phone or email.